If you're ready to shake these winter blues with a new pedicure, the brand-new Peony Nails & Spa invites you to enjoy a 20% off discount as part of its grand opening.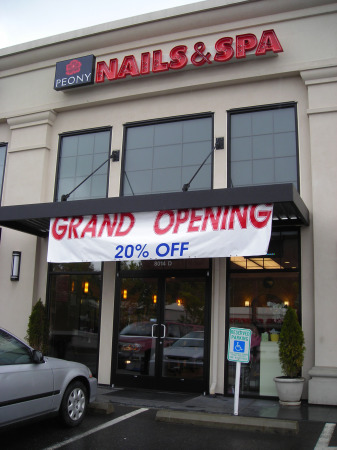 The new nail salon, located in The Village at Maple Leaf at 8014 Lake City Way N.E., opened Friday, owner Lina Ngu said.
This is Ngu's first nail salon, so be sure to stop by and wish her good luck!