Next time the line is going out the door at Mr. Villa, you have another option a couple of miles up Lake City Way when El Norte Lounge opens today under the same ownership.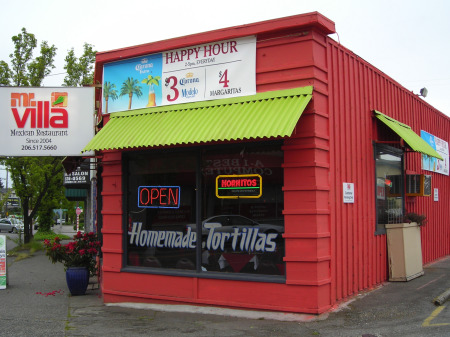 Happy Cinco de Mayo!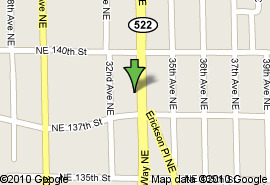 According to Lake City Live, it has been a struggle for the owner of both establishments, Kathrina Tugadi, to open El Norte since taking over the space left occupied by the Rose Garden, 13717 Lake City Way N.E. The bar closed in April 2009 after it was denied a liquor license renewal at the Seattle Police Department's request.
In December, El Norte first applied for its liquor license, but the Rose Garden's previous reputation seems to have gotten in the way. Lake City Live also mentions that before it was essentially shut down, the Rose Garden was crowned one of the top 10 most intimidating dive bars in the book "Seattle's Best Dive Bars: Drinking & Diving in the Emerald City."
But it appears that the reputation of Mr. Villa may have won over the worries that El Norte would turn into another Rose Garden, after El Norte received its liquor license last month.
So if you're headed out to celebrate Cinco de Mayo tonight and you end up at Mr. Villa, 8064 Lake City Way N.E., be sure to congratulate them on sticking out the struggle Cinco de Mayo style. And if you make it all the way up to El Norte in Lake City, be sure to let us know how it fares compared to Mr. Villa.