What's a little stormy weather when children can drag their parents to the Carnival of Eggs?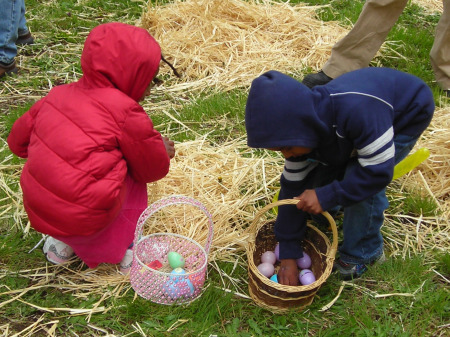 The egg hunt might have been the initial draw to the 16th annual event, but the organizers at Lakeview Free Methodist take the "carnival" part of the name seriously, offering plenty of fun activities for children of all ages both inside and outside the Maple Leaf church, located at 9412 15th Ave. N.E.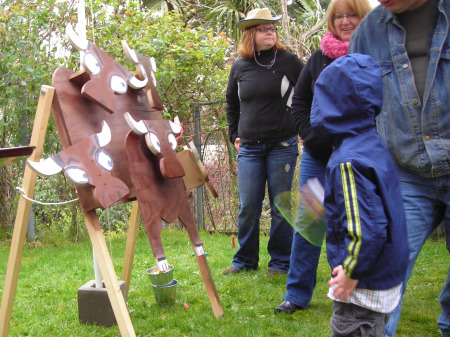 In addition to the egg hunts, separated for kids in preschool and elementary school, there was a bull-themed ring toss, balloon animals, pictures with Honey Bunny and other activities outside, as well as plenty to do indoors to stay warm: a cookie craft area, live music, tattoo and face painting and more.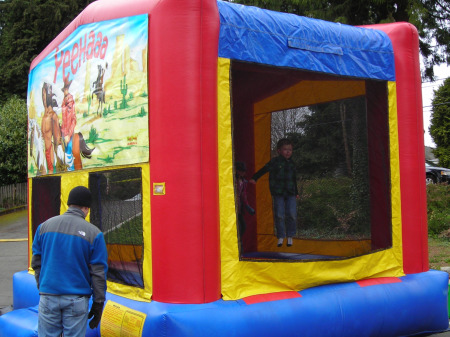 Associate pastor Jodi Gatlin, who organized the event, says she hopes to watch the event grow in the coming years.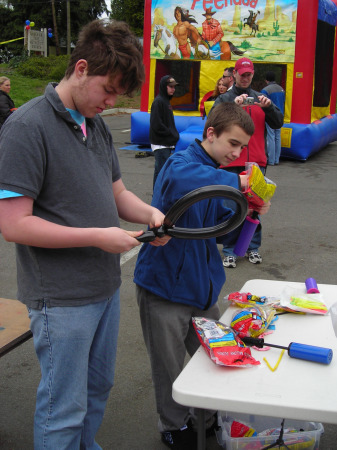 "One of our goals is to make this a event where we can build the community," she said. "We've been here for 40 years, but we feel like we don't know the community."
Fliers for the Carnival of Eggs were distinctly devoid of any mention of Easter, which Gatlin said was intentional to make sure all members of the community, regardless of their faith, felt welcome at the event.
"This isn't about preaching," Gatlin said. "If you want that, you can come tomorrow."