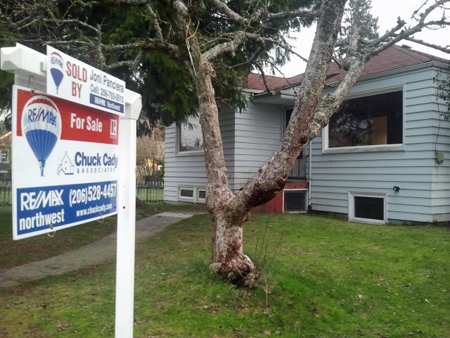 Seattle-based real estate site Redfin today named its top 10 hottest housing neighborhoods in the country for 2013.
Eight of them are in California. One is in Chicago.
The 10th is us, Maple Leaf, north Seattle.
Here in "N. Maple Leaf," according to Redfin, prices are up 22 percent, year over year, and sales up 15 percent. Listings are down by 44 percent.
The hottest neighborhoods are all seeing shrinking selection, increasing sales, and increasing prices—often at rates far above the metro areas that contain them.
Today's Puget Sound Business Journal, picking up on the post, quoted a Redfin agent: "North Maple Leaf is in the Roosevelt School district and has lower prices than some of the surrounding neighborhoods like Wedgwood and Ravenna. There is easy access to I-5 South to commute to downtown. Homes that go on the market sell very quickly in this area."