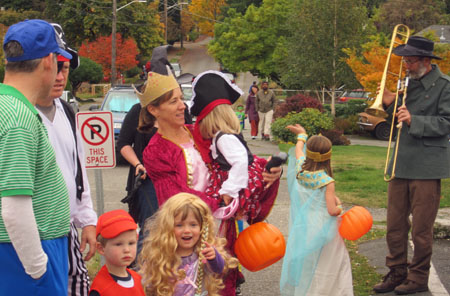 Well over a hundred neighbors (and at least six dogs) have started up Roosevelt Avenue North in the annual Maple Leaf Parade of Costumes.
Even KIRO-TV is there shooting video.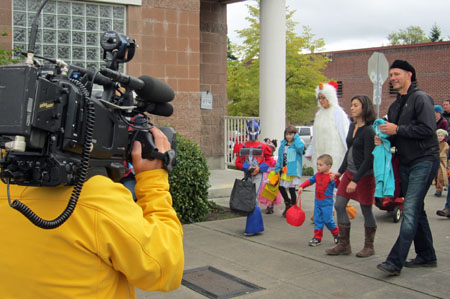 A map of the route is here. The parade should end between 4-4:30 p.m.
The Parade will wind thru our business districts and neighborhood trick-or-treating and ending at Perkins School where special treats from Peaks Frozen Custard and the Eagles will be available.