Up to 6 inches of snow has fallen near Maple Leaf  (think, Lake Forest Park) but we saw not quite half that here by early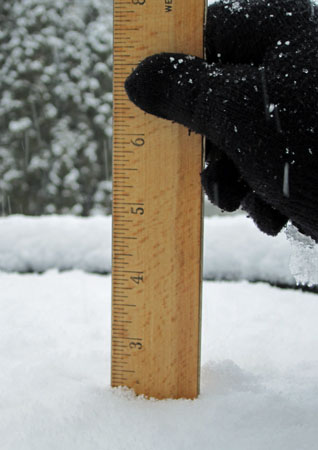 afternoon, as shown on the Official Maple Leaf Life Snow Measuring Car.
The forecast, though, is for more – quite a bit more.
KOMO and Cliff Mass are calling for a break tonight, but considerably heavier snow for Monday into Tuesday. KOMO thinks we might get a region-wide snowstorm with 6-plus inches by Tuesday afternoon.
In the meantime, though, enjoy the weather. And the photos!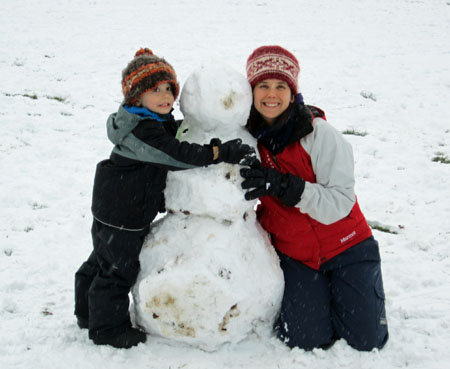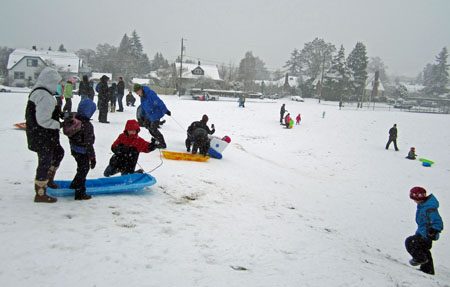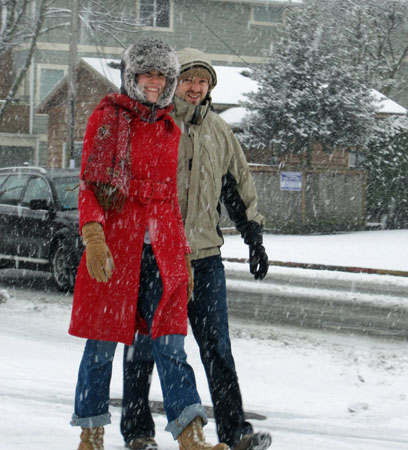 We also heard from Donna Hartmann-Miller, of the Maple Leaf Community Council, who sent us the final photo below this afternoon, saying: "We just returned after driving down the (at that point) unplowed 15th Avenue Northeast. Ran into three stuck Metro buses. The one at the bottom had a bunch of people on it."