Over the weekend we mentioned a nearby block watch keeping a close eye on suspicious activity.
Now Max emails to tell us about a spate of break-ins in what he describes as "north Ravenna/south Maple Leaf/west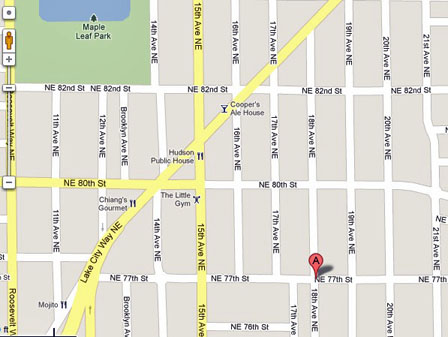 Wedgwood:
I am one of the block watch captains on the 77XX block of 18th Avenue Northeast and I am writing to let you know about a rash of burglaries that have been taking place in the area: two on our block a few days ago and three in the vicinity (80th and 20th, 72nd and 20th, 80th and 19th).

The SPD crime map also shows a couple more that may or may not be related.  The burglars appear to be a pair of black men, usually wearing baggy clothes.  They are stealing mostly cash, some jewelry, some electronics, but they are not cleaning people's houses out or trashing them.
They have contacted the police and block watch program.
We last wrote about burglars on Oct. 5, when police caught two of them. Since then the only home burglary reported by police inside Maple Leaf was on  Oct. 11, in the 8300 block of Fifth Avenue Northeast.