It's shoppers' galore all day today for parents and parents-to-be, as well as their friends and family at the most unlikeliest of places: Roosevelt Ale House, 8824 Roosevelt Way N.E. Until 4:30 p.m., the Bumps & Babies Fair is taking place in the pub's parking lot, featuring both new and gently used items.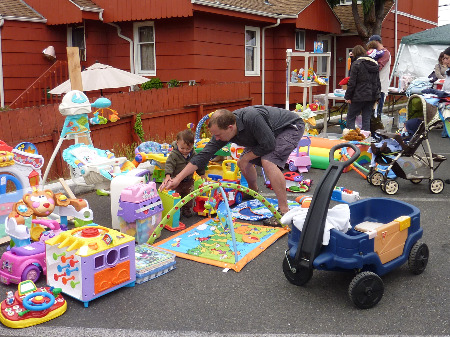 And there are plenty of wee ones around checking out the toys and other fun items.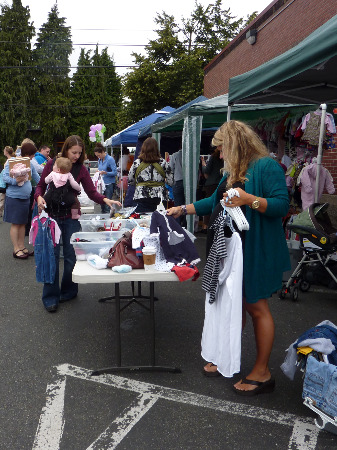 While mothers and others browse the gently used clothes.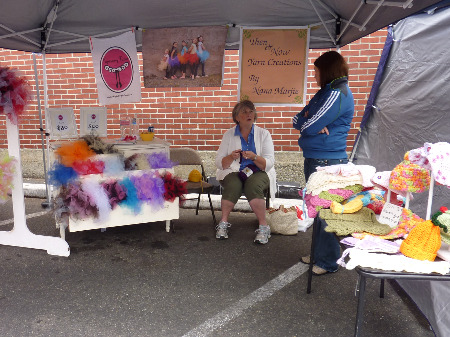 As well as some of the more creative new designs, such as from Tiptoeing Tutus.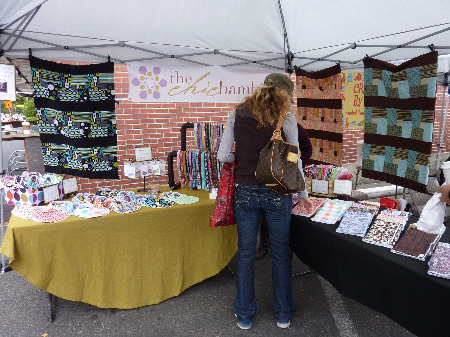 The fair was organized by Michelle Simpson, who owns the Roosevelt Ale House with her husband, Scott, but now runs another business called The Chic Bambino.
"I don' t know how to sew," she said," but I just decided I wanted to do this huge sewing project."
So she enlisted the help of a freelance seamstress, Jen Hurlbert, who since has become her business partner.
Simpson said she thought of the project after her daughter, who is now 13 months old, was born.
"Being in the world of baby stuff," she said, "there's a lack of stylish options."
But since January, she and Hurlbert are changing that.
Don't worry if you can't make it to the Bumps & Babies Fair today, though. You also can purchase their goods through Etsy.